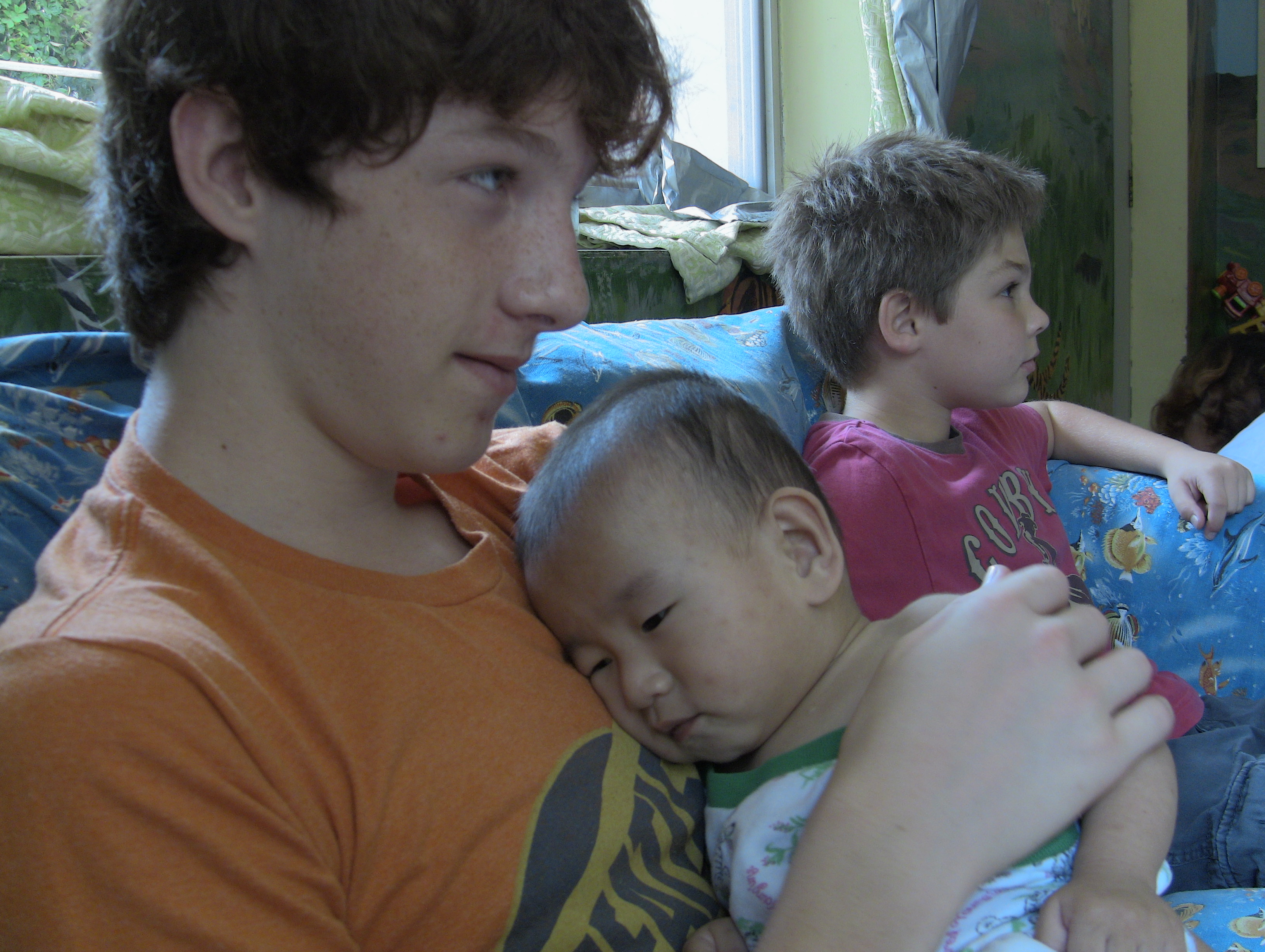 We are heading out of Hong Kong shortly, preparing to work with the elephants in Chiang Mai, Thailand.   But before we leave, I feel compelled to reflect on this incredible month in China.  I am so grateful for the experience of a lifetime.  China – the people, the cities, the architecture, the food, the temples, the squares, the markets… soon it will all be a videotaped and photographed memory.  It's hard to let go of a "real-time" adventure like China.  A journey of emotion, sight, temperature, touch, and sound. One can't really translate the visceral into the written page.  It is to be experienced with one's whole being.
Our first taste of Beijing… pulling in on the Trans-Siberian Railway… and disembarking into a hot, chaotic, and remarkably intimidating train station.  I remember fearfully thinking, "How are we ever going to find our driver and what am I going to do if he's not here?  How are we every going find the orphanage?"   Well, as fate would have it, he was there as planned and we were sped away into the hazy fog of Beijing and then off into the Chinese countryside.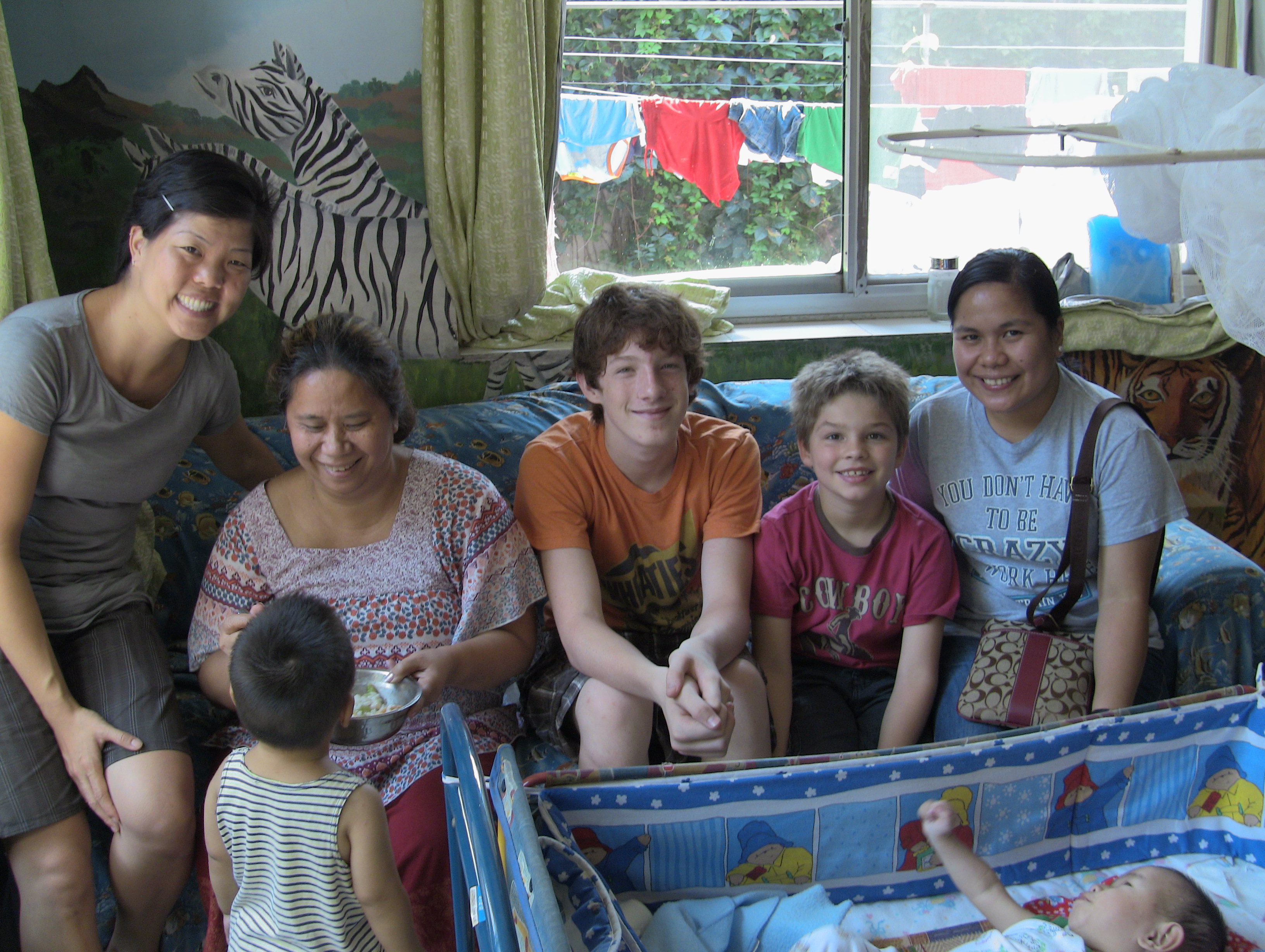 The kids and I will never forget the experience of The New Hope Foundation.  The kindness of Dr. Joyce, Robin, and Katie Hill, Dr. Steve and his family, Shannon Wu (our pal who helped us with everything!), the crew of Mama's (the caregivers), and most importantly, the beautiful children of this orphanage.
We will wholeheartedly miss our new family at New Hope… and have vowed to keep up with the progress of these children.  I know we will return to this place, so it's not "good-bye" but simply,  "Until we return…". I hope that I am able to shed a little light on their work through this website and through my efforts when I get back to the states.
We were afforded the experience of true saints in action…  People who have dedicated their lives to save the un-save-able.   These kids were either rescued from the street, left in hospitals or taken from other orphanage that could not help them.  This is the real deal.  It's not a reality show.. this is real life.  When you are in the midst of work like this, your life changes forever.  It's subtle too, because no one is walking around saying, "Look at me, I'm doing noble things."  They are just doing what they are led to do.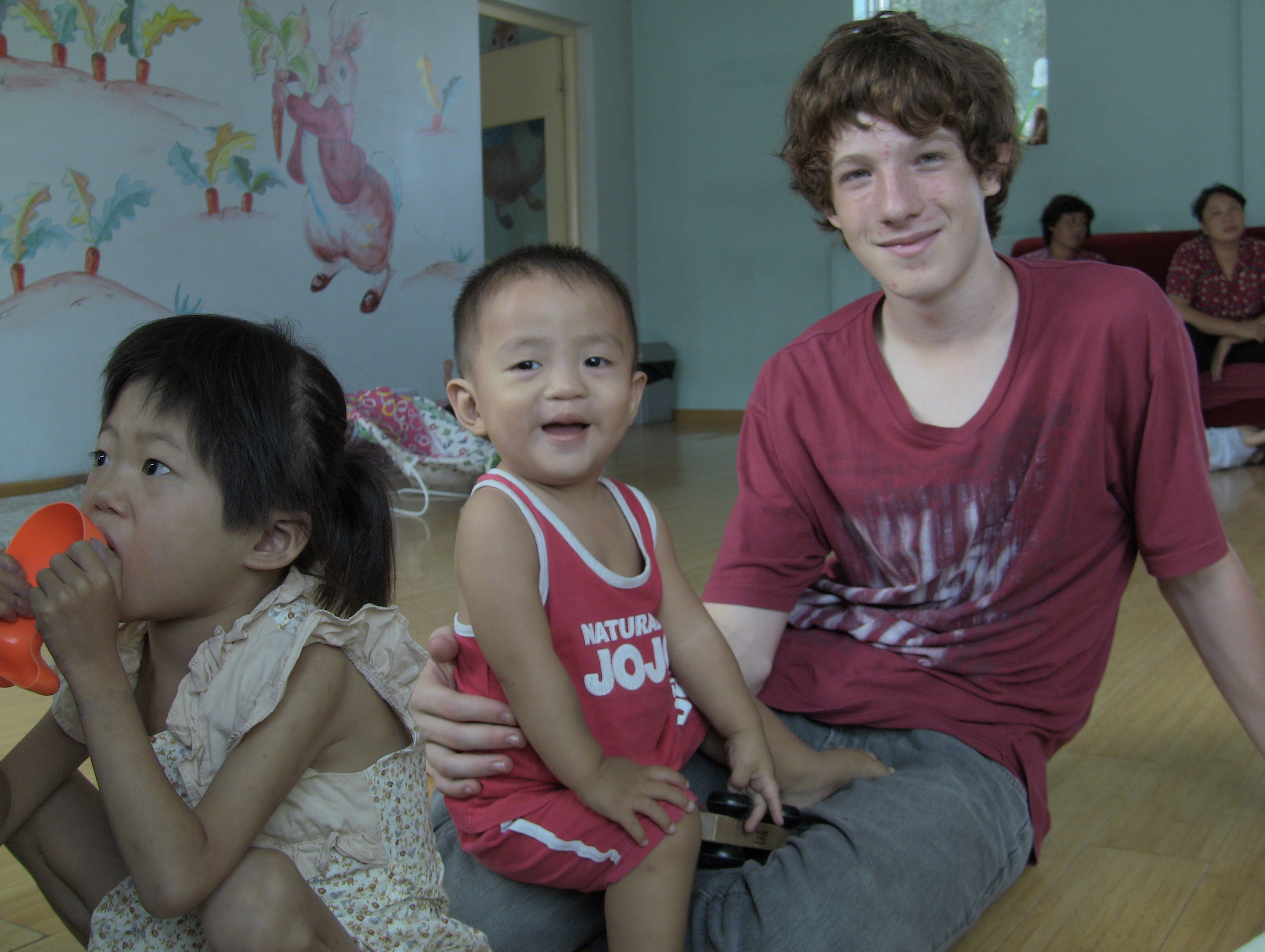 These kids are so happy too.  And rightly so.  They receive tons of love, three meals a day, a playground, swimming pool, loving nannies who care for them and the chance of medical attention to help them walk, see, breathe, use the bathroom, and live. My thoughts and prayers, with a sense of helplessness, go out to the less fortunate that don't make their way to New Hope or the likes.
I am so thankful for Dr. Joyce and Robin Hill.   Not only for their self-less work, but because they took the time to show a Yankee and his two kids Beijing and The Great Wall.  Robin took the boys and I Go-Carting, which is another highlight for the boys…  (and secretly, for me as well).  And damn, those carts are fast. Their youngest daughter, Katie, was our pal and interpreter.  Thank you, Katie, for your incredible enthusiasm, great energy and ability to speak a bunch of languages.  You are, without a doubt, the undeniable Go Kart champ!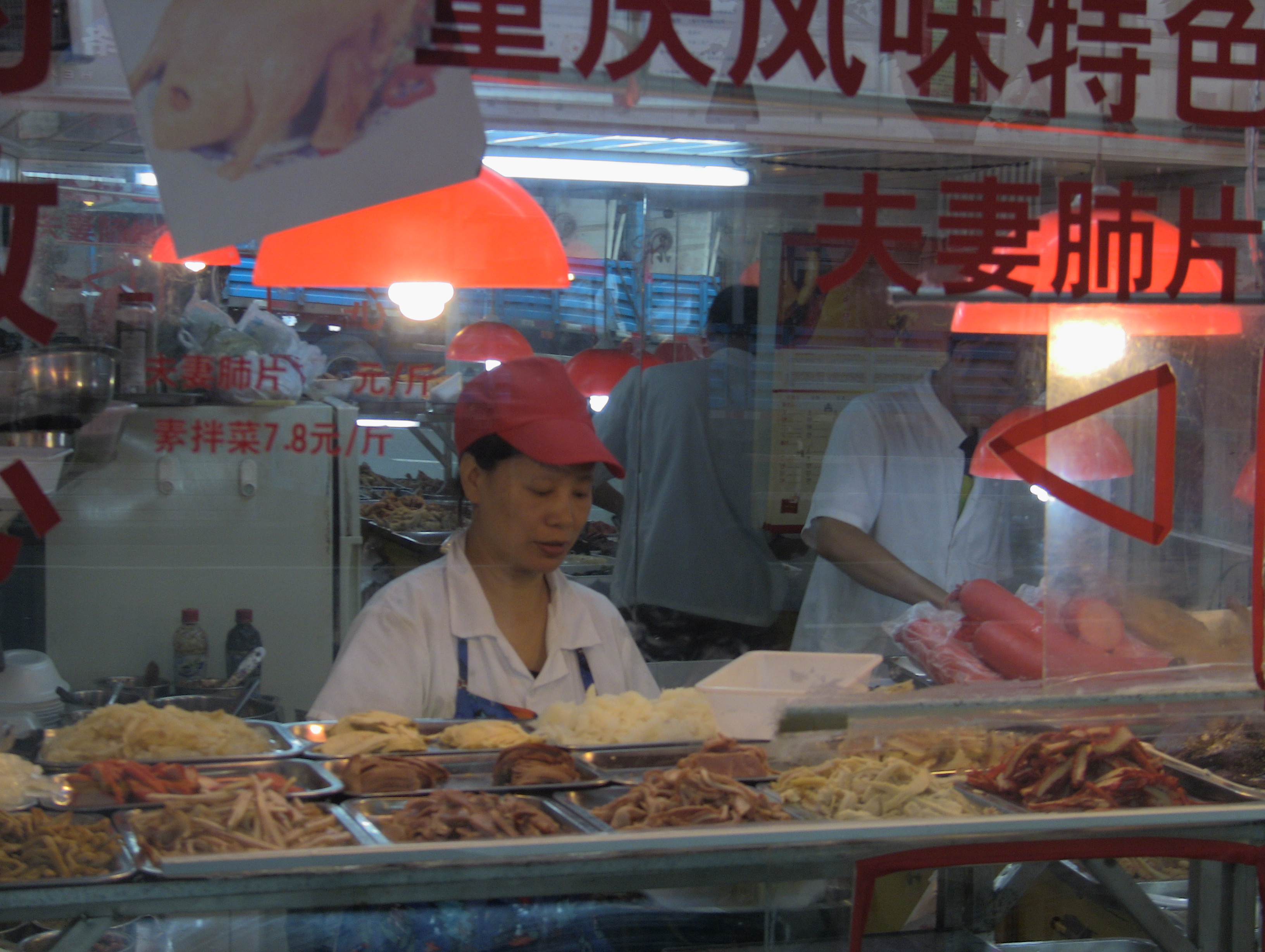 Another shout out goes to Shannon Wu.  Can't even express how grateful we are.  Seems like every time the boys and I were confused or couldn't communicate, or didn't know how to get somewhere, or how to make a train reservation, or didn't know what to eat….. we would turn around and there would be Shannon to save the day.   What's so admirable about California-born Shannon, is that she is in China volunteering with these kids.  She has the gift of speaking Chinese as well, so she can communicate and love these kids and help the non-speakers as well.  She's here in Hong Kong, where we are currently, caring for a baby from New Hope that is having an operation.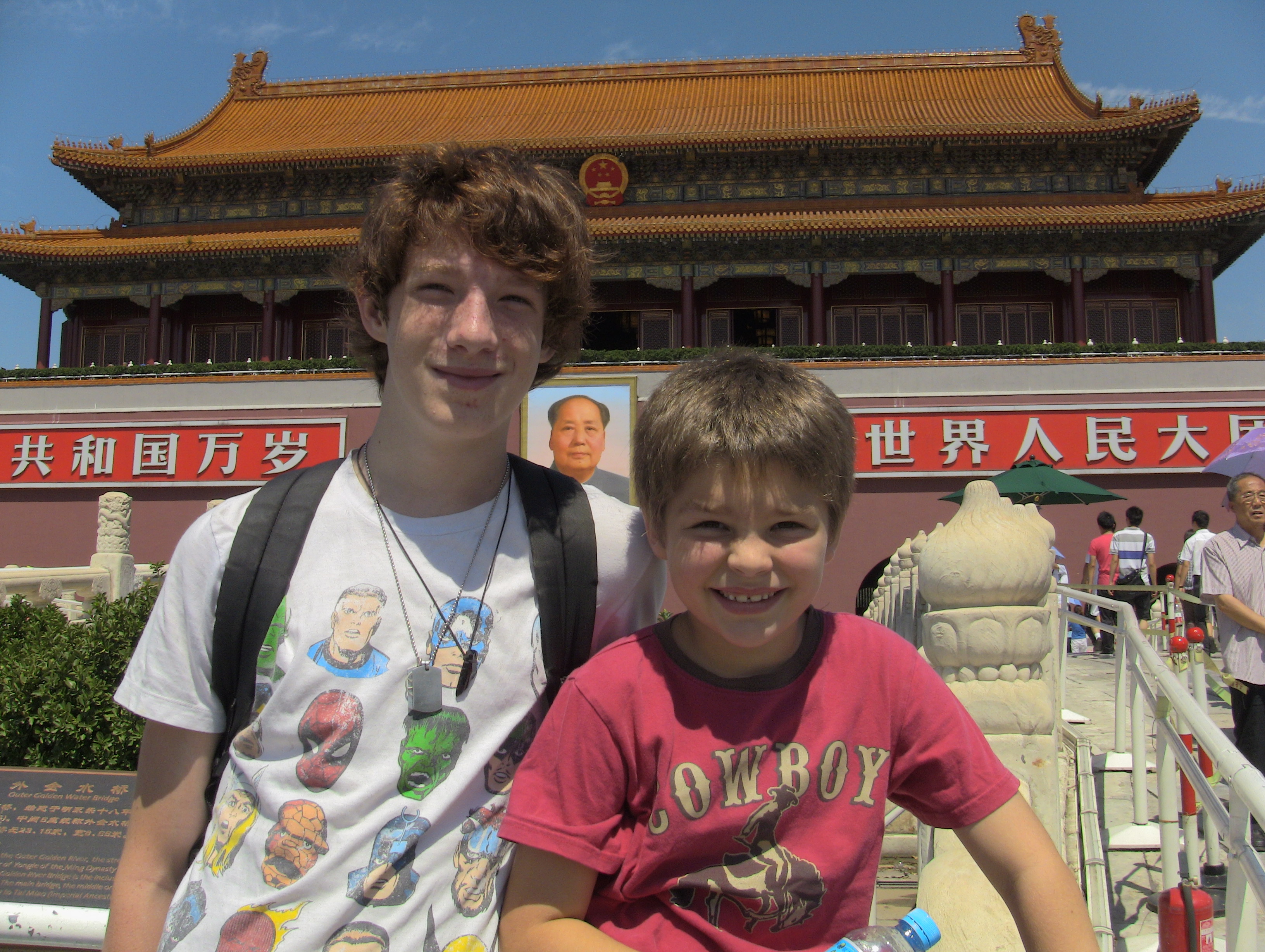 There are so many memories we take with us from New Hope… teaching pre-school with these kids as they shouted out their ABCS, to playing in the ball pit with my pal, Ray-Ray and the others, to playing in the playground outside, to swimming in the pool with them, to watching Dr. Steve put on casts and doing procedures on club feet…  to eating chicken hearts in the village, to watching Buck eat a Donkey Burger.. for real… to the sight of Jackson on a bicycle pedaling through this tiny Chinese village smiling to the old people on the side of the road… To staying in a Yurt…    You can't buy these memories…. they are lived…. (and I'm actually crying typing this).  I'm so thankful for this experience, you have no idea.  I'm not sure how I got so lucky… but so thankful.
At the end of our stay at New Hope, we were able to check out Beijing… The Forbidden City, Tiananmen Square, and 798 Arts District. The adventure was a bit soothing to the soul considering we were dealing with separation anxiety from the orphanage.  Walking through history is to put it mildly.   You can feel it all around you.   Beijing is historic but also alive… and thriving.  The art scene is very cool as well.  Had the chance to hang at Yuanfen New Media Art Space with owner David Ben Kay.  A cool man who has created this awesome art space for all kinds of art.  A real visionary.  I'm hopefully going to teach a workshop there in Beijing in 2012.  Check out his interview:   http://www.youtube.com/watch?v=bMZ5kYnF2-w    They are doing great things there.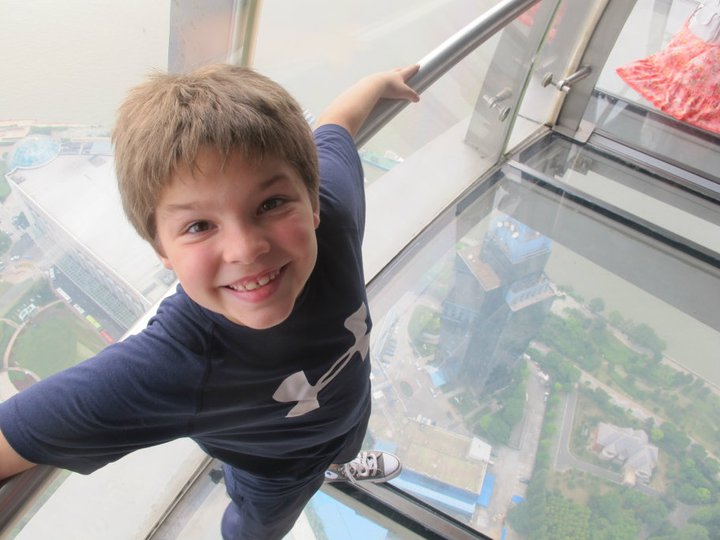 From Beijing, we headed to Shanghai for a few days and hung with a incredible man who's making a difference in the world. Robert Oliver.   His cookbook, Me' a Kai won the Best Cookbook in the world in 2010 by Gourmand World Cookbook Awards in Paris. What's unique about his approach is that it's not just about food, it's about teaching different cities and countries about sustainable tourism and teaching people to use the local produce of their region to help boast the economy of that particular area.  He is currently in Shanghai as a consultant in this arena.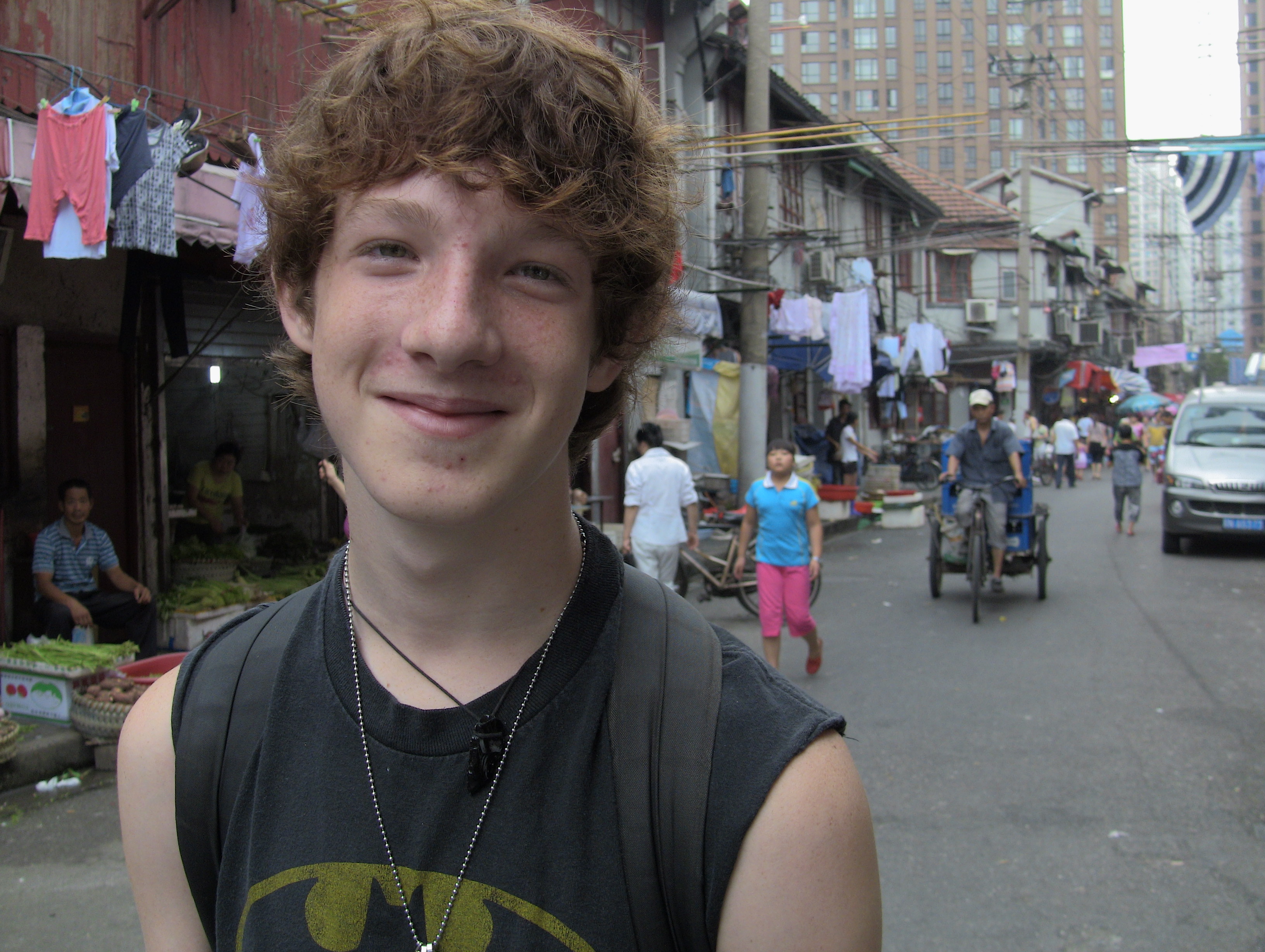 We only had a few days layover so we saw The Bund, The TV Tower with the glass bottom floor, The French Concession, and People's Park.  The beauty of People's Park.  They play music on loud speakers and people are dancing… couples dancing in the park… and other's sing opera.  It's a culture that is not self-conscious.. They love getting up and dancing and singing.  Really fun to watch.
From Shanghai we have flown to Hong Kong, which is where we are now.  We have been visiting the babies who are here from New Hope who are getting their operations.  We are hanging with Shannon because she is down here watching one of the babies.  The hospital is beautiful, modern and fairly new.  These kids are so lucky to be getting surgeries from the doctors of MedArt, a group of incredible doctors who dedicate their time and energy to help these kids in need.  They are all musician who raise money doing concerts during the year to afford these orphans free medical attention and very expensive surgeries.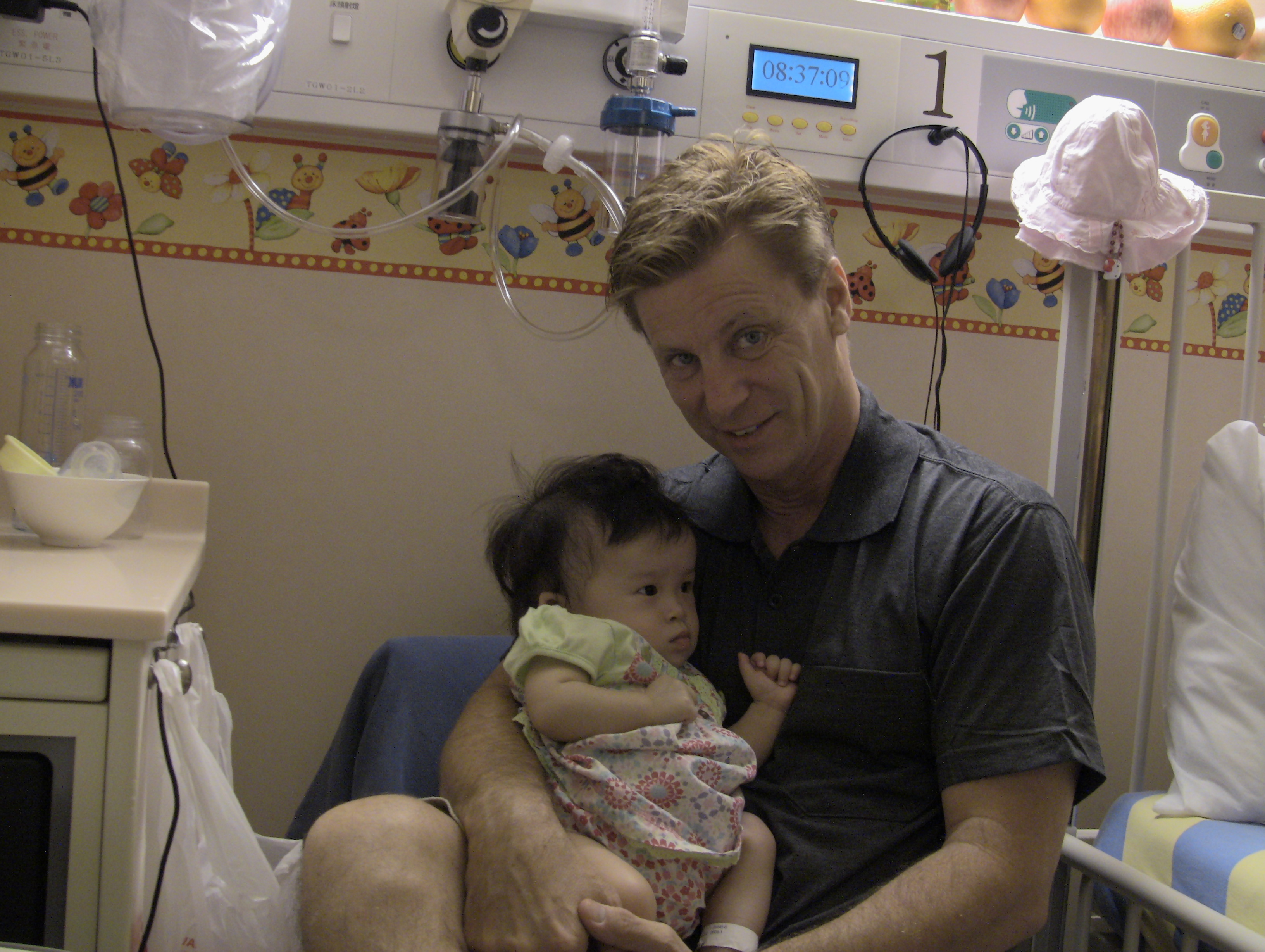 Hong Kong is an interesting city… very international. After Russia and mainland China,  it's a bit of a cultural break… as most people speak English, there are more western style food options, and there are stores that carry America products.  The skyline is beautiful.   It's like China meets NYC.  Lots of shopping…. thank god we can't partake, since we can't haul any more than we already have.  We are taking the ferry to Kowloon across the river today to check things out.  Still hot…  when does Fall happen?  🙂
More to follow…. from Bangkok… Wow!  Bangkok….  "One night in Bangkok and the world's your oyster.." And Twelve in Twelve continues.  Stay tuned.