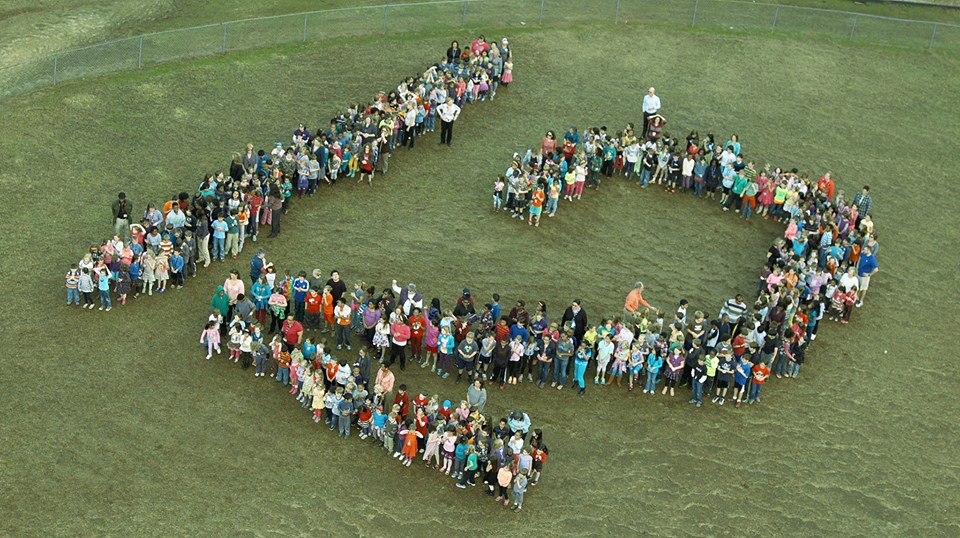 Students from Park Road Montessori in Charlotte, NC,
help launch the Twelve Good Deeds program
PLEASE VISIT OUR NEW WEBSITE AT:  www.TwelveGoodDeeds.org
Also our Facebook page and LIKE:  https://www.facebook.com/TwelveGoodDeeds
It has been an exciting year for The Twelve In Twelve Foundation. We have launched our most ambitious initiative to date with Twelve Good Deeds. Schools across America are joining our program. Students commit to do Twelve Good Deeds in 12 weeks. They each get twelve sponsors that give them a dollar per Good Deed. The money raised goes to one of our twelve projects around the world. The students then follow, through our website, the progress of their money at work, interacting directly with our organization around the world. This global educational program teaches kids about the world at large, global relief, community service, good character and the gift of giving. The response has been overwhelming and we couldn't be more excited about the future of Twelve Good Deeds.
We will be making the program available to schools nationwide starting in September. If you know of a teacher or administrator at a school, let us know so that we can introduce the program to them. Spreading the word is essential for the success of this program. Thank you!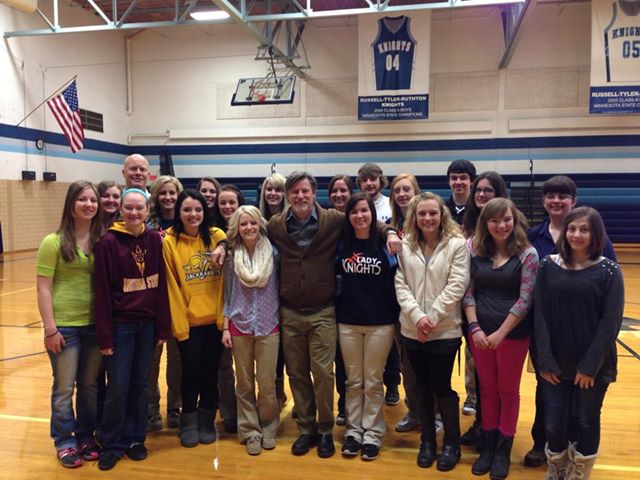 Students from RTR High School, Tyler, MN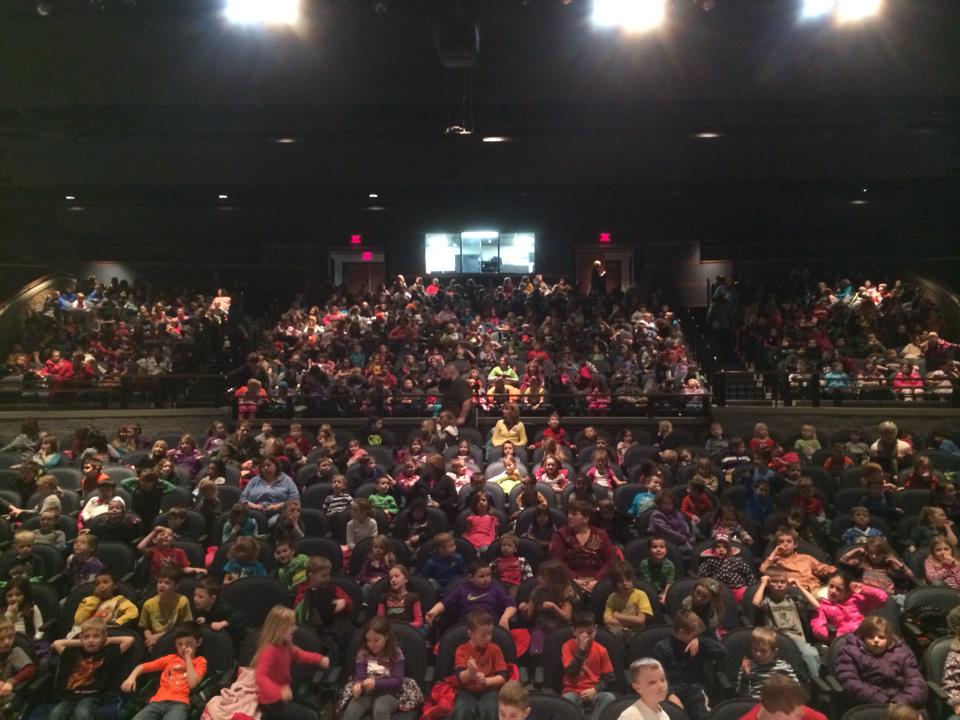 Students from Shepherd Elementary, Shepherd, MI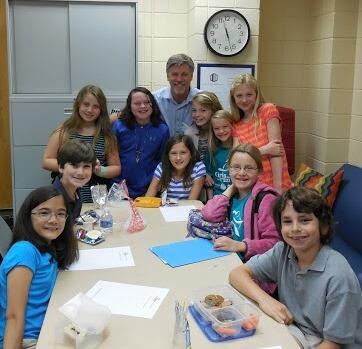 Students from Providence Day School, Charlotte, NC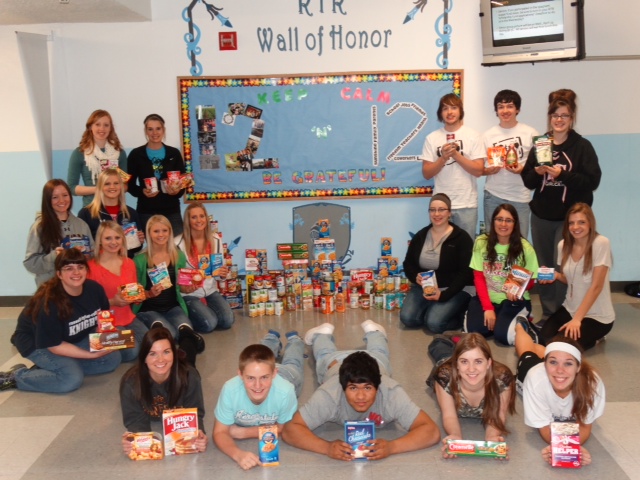 RTR students show the food collected – Deed #1!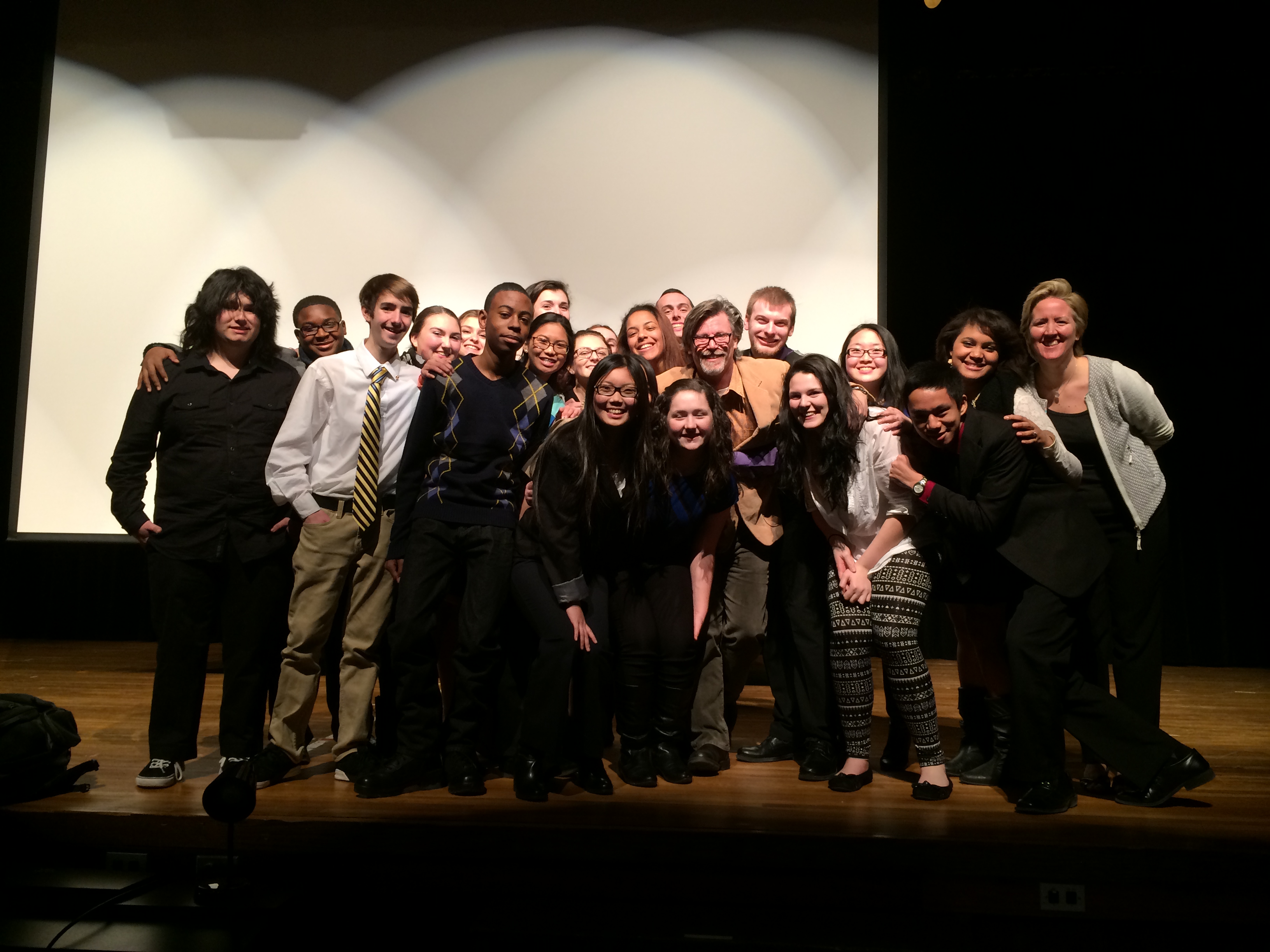 Students from Manchester High School, Manchester Township, NJ

Students from North Mecklenburg High School, Charlotte, NC
We would like to acknowledge our incredible Board of Directors –
Vanessa Ashford – Principal, Eastover Elementary
Molly Barker – Founder, Girls On The Run
Kristina Haddad – Senior Program Executive, Seventh Generation Advisors
Robert Kanter – Emmy Award-winning Producer, Documentary Filmmaker / Producer
Jackson Lewis – Teen Advocate, Founder of The Twelve In Twelve Foundation
J.D. Lewis – President, Founder of The Twelve In Twelve Foundation
Timothy Mikkelsen – Co-founder and award winning writer, MikWright Greeting Cards
Lawrence Toppman – Arts and Entertainment, Charlotte Observer
Robert Shapiro – Former Principle Economic Advisor to Bill Clinton, CEO of Sonecon, LLC
Bert Woodard – Public Relations Executive, Next Level Communications