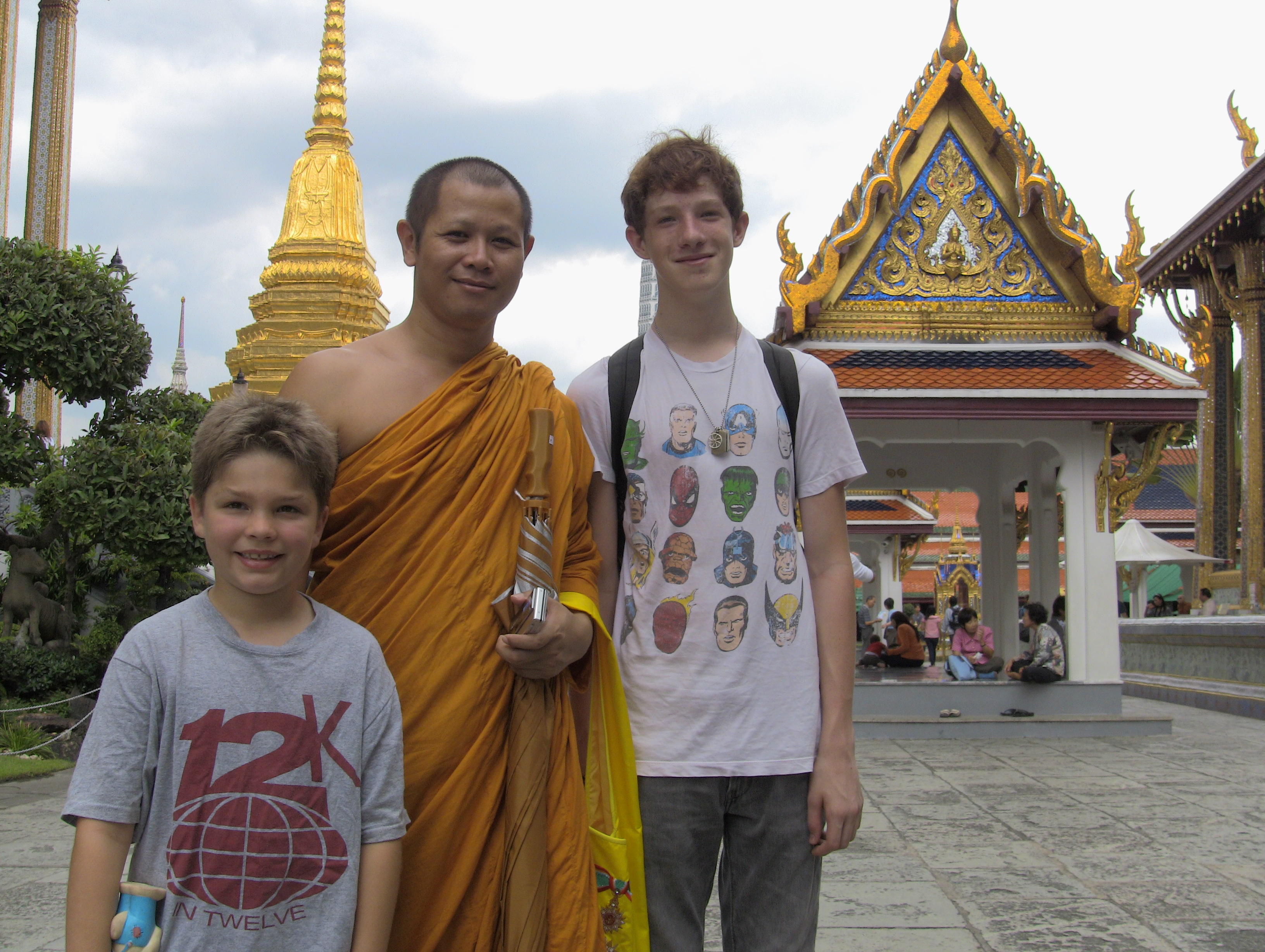 Is it possible we are in Thailand? Yes, I suppose it is! Our trip is going so fast. The boys and I keep looking at each other and saying things like, "Wow! We're in Moscow!", "Can you believe we are in Beijing?", "Dad, we're actually in Hong Kong", and now, "Holy cow, we're in Bangkok'!
Thailand is beautiful. We arrived last week into Bangkok. The aunt and uncle of one of Buck's best friends in Charlotte, picked us up at the airport. We were wisked off, straight away, to a small town called Sattihip (pronounced Sat-a-heap).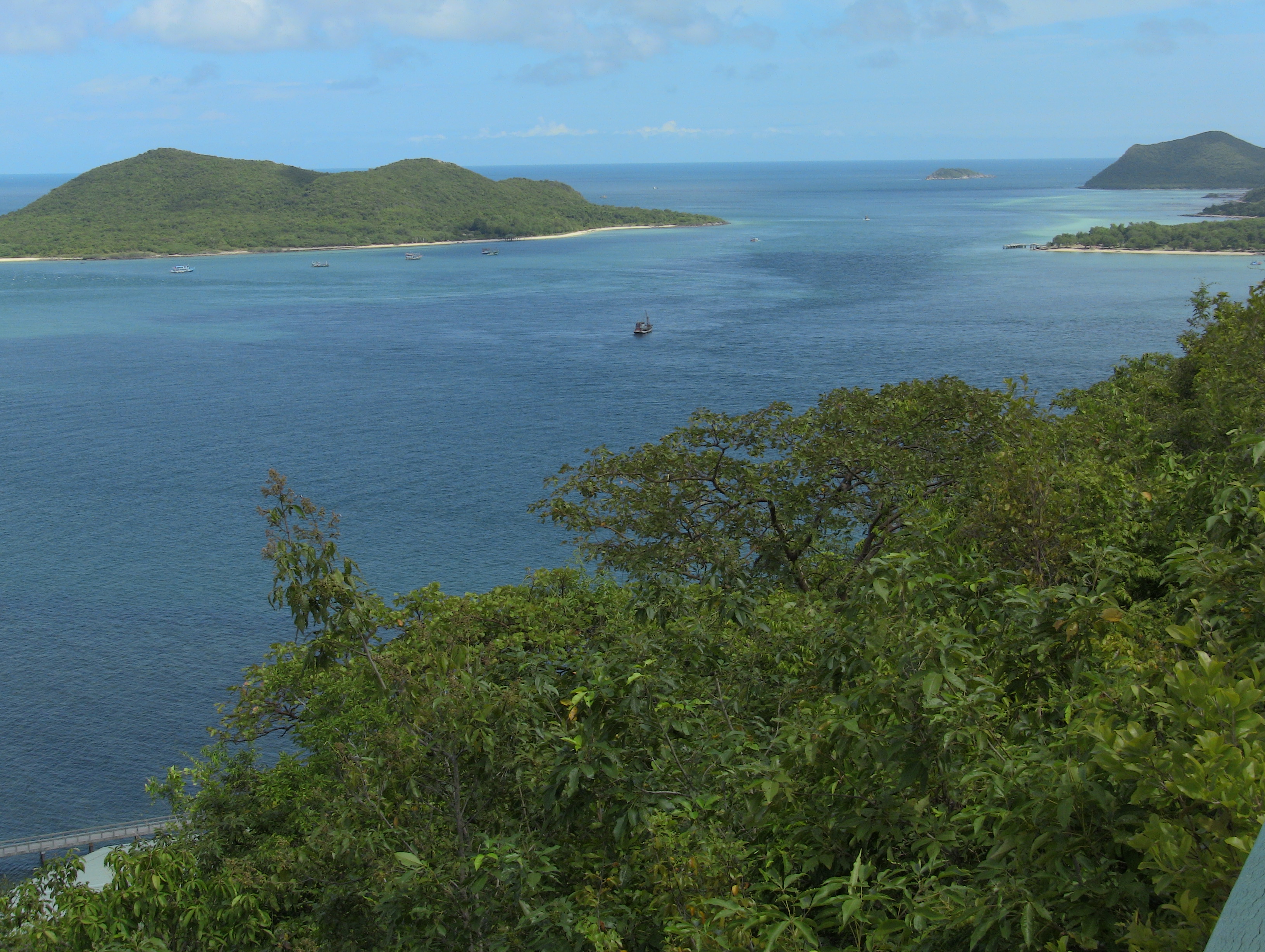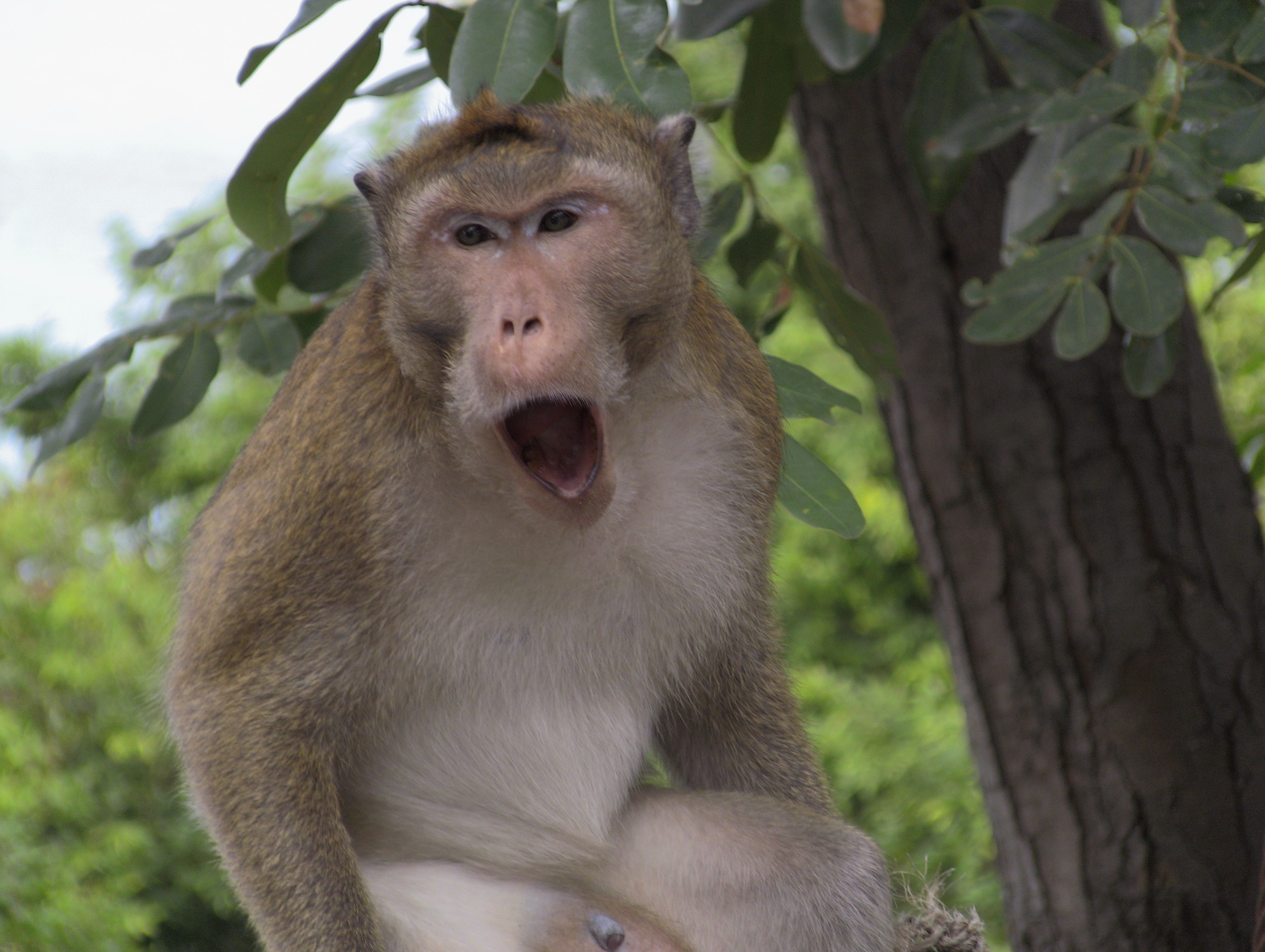 It's a cool, funky beach town with a Thai Naval base, about two hours south of Bangkok. Luckily we stayed with Uncle Awoot, who was a 3-Star Officer, so we were able to enjoy the perks of the Naval base. We ate great seafood whilst enjoying the breeze and ocean view, the boys sailed to an island off the coast, we played and argued with monkeys, had a few motorcycle rides, and swam in the ocean.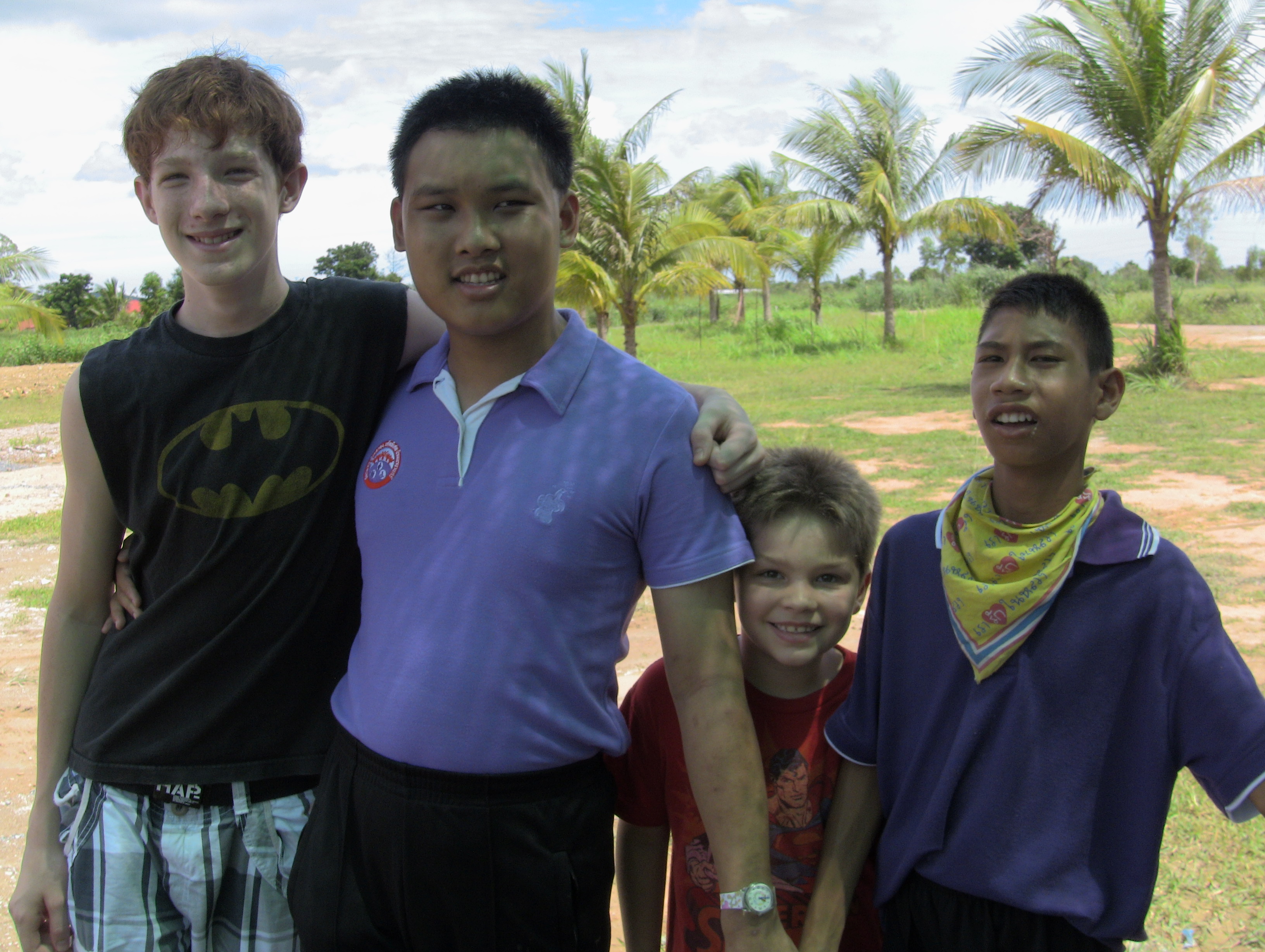 But then back to our focus…. We arrived at The Special Education Center, a day school and live-in orphanage for kids with Down Syndrome and Autism.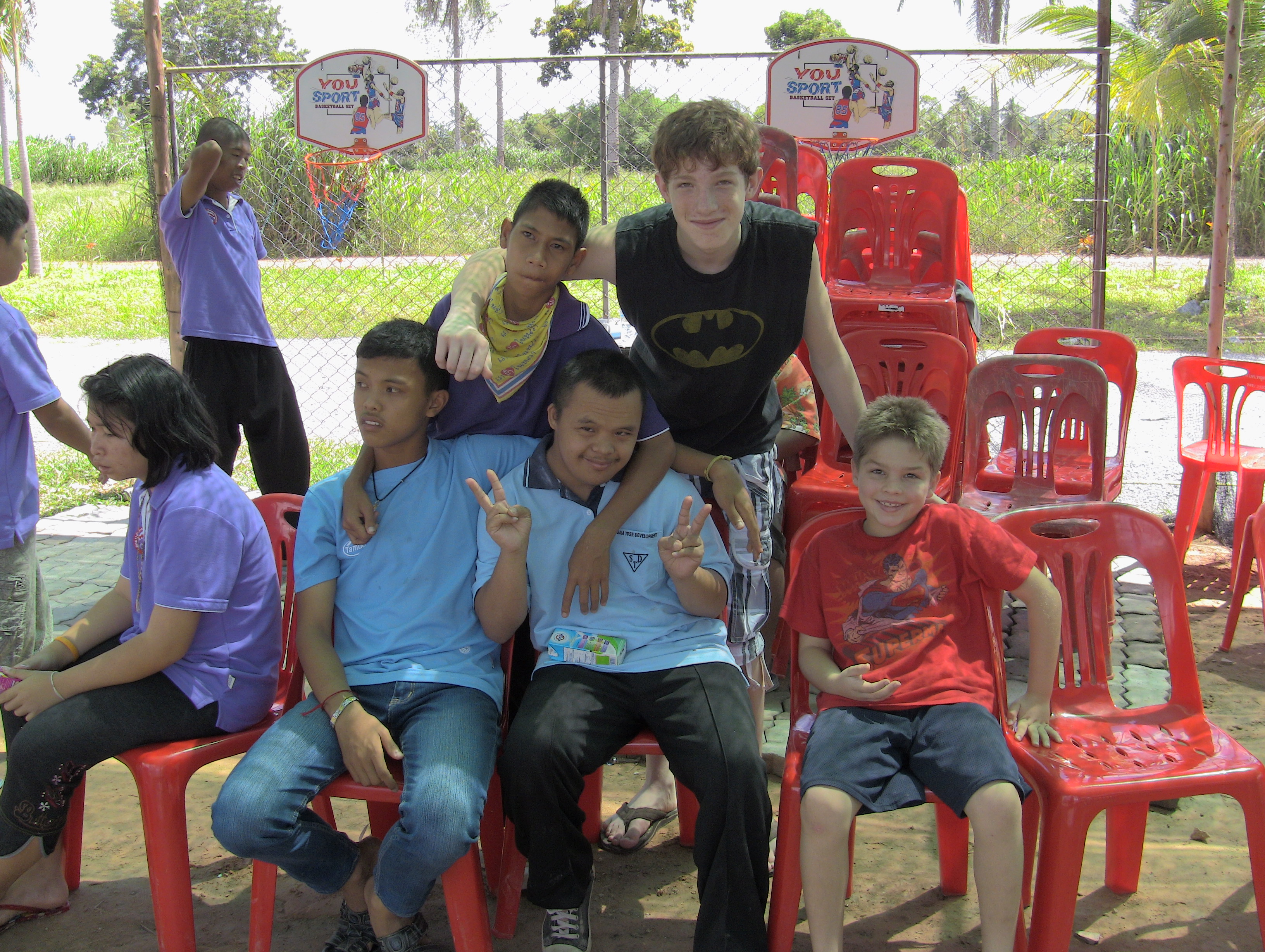 We were falling in love all over again. One little girl, Ice, stole my heart. She reminded me of my dear friend, Cher Ferreyra. She and I just "got" each other.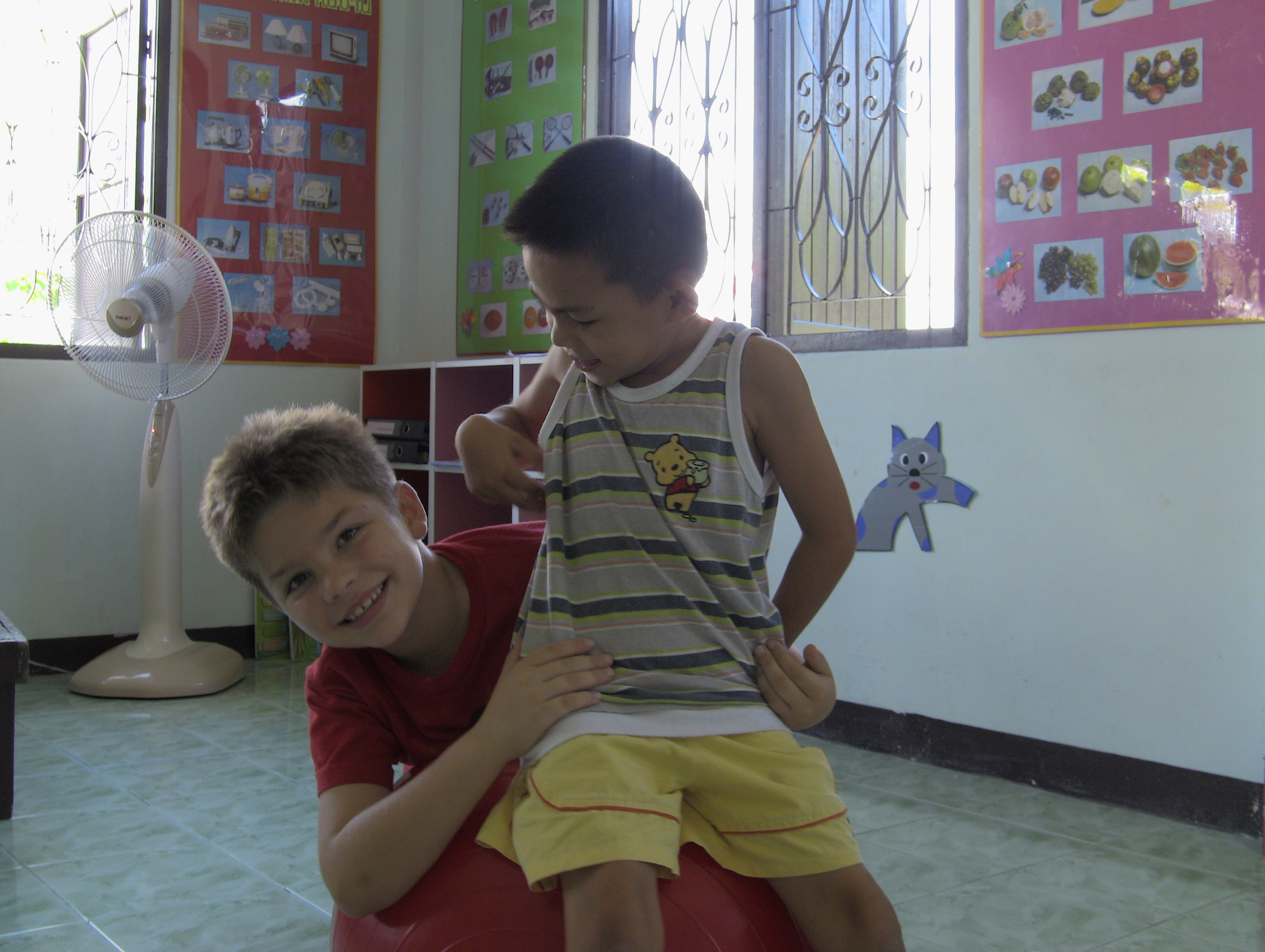 Buck buddied up with Fat, a rambunctious boy with an infectious smile, and Jackson spent some quality time with Thai, an adorable little girl who seemed to have a crush on him.  All of these kids have severe challenges but have an incredible sense of joy.   It really warms my heart to know that this place actually exists. The principal and director of the school is a saint.  She is so great with the kids and has dedicated her life to this work.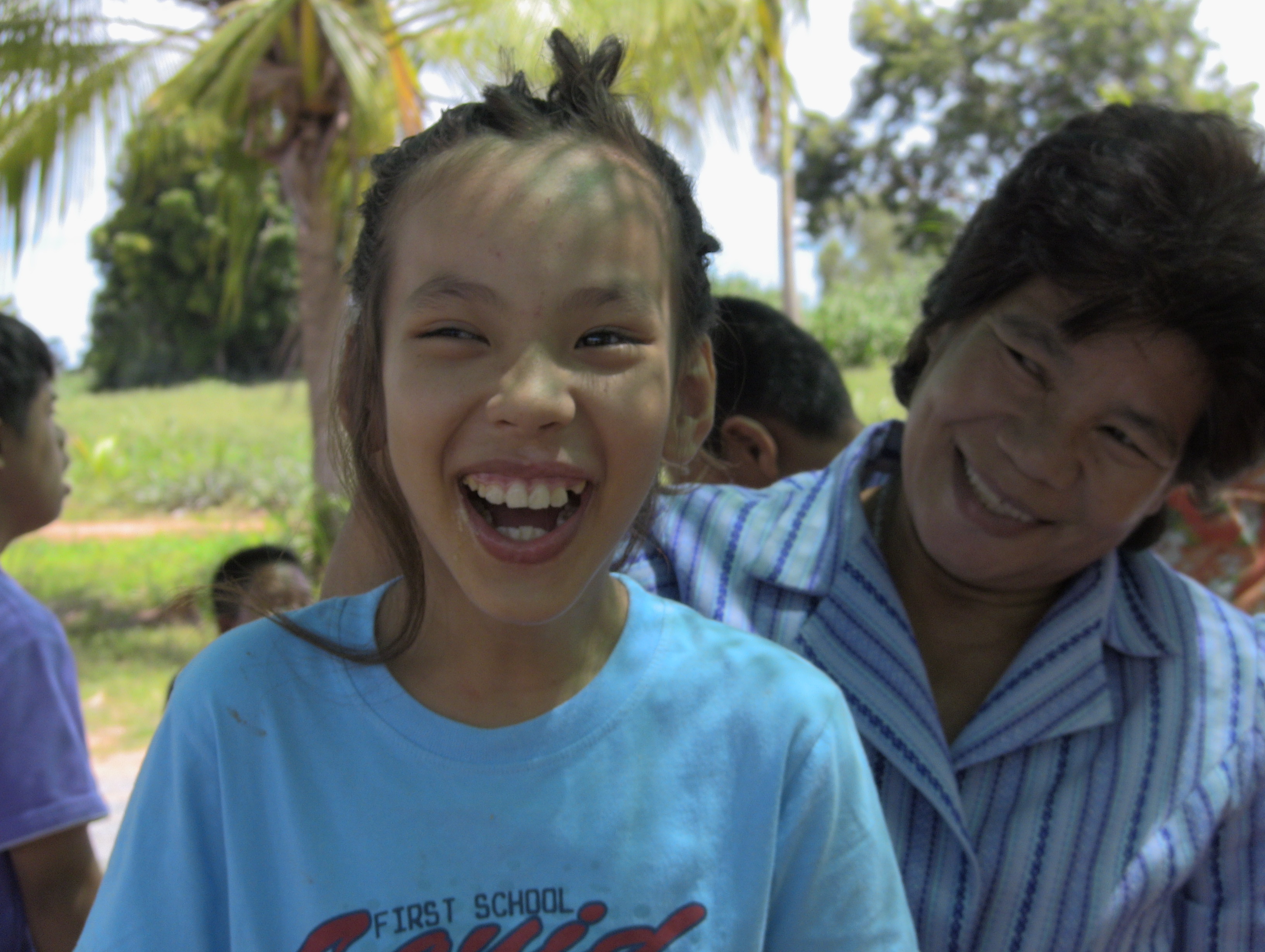 We only had less than a week at this location, so our duties were to play basketball, jump on trampolines, hold babies and hug on the kids. Tough life, eh? These kids took no time with jumping in and making us feel welcome. The joy of volunteering is that there is no "get familiar time". Everywhere we have visited, within a two-minute period, we have felt like family. The Love Revolution is alive and well, and currently in Thailand!
The countryside of Sattahip is breathtaking… the crystal blue ocean, tropical mountains, and the wonderful, friendly natives. The Wats (the temples) are a sight to see and we even got to hang out with some monks at one of the Wats. And, well the food, exquisite! The cuisine is my favorite so far.
From Sattahip, we arrived in Bangkok for a few days. We had a little time to see some street markets, The Grand Palace (really impressive) and unfortunately nurse a cold. Arghh….
We are now on the plane heading to Chiang Mai, where we will work with the elephants at a Reserve. We are very excited about the prospects… we just have to watch our toes…
More to follow….