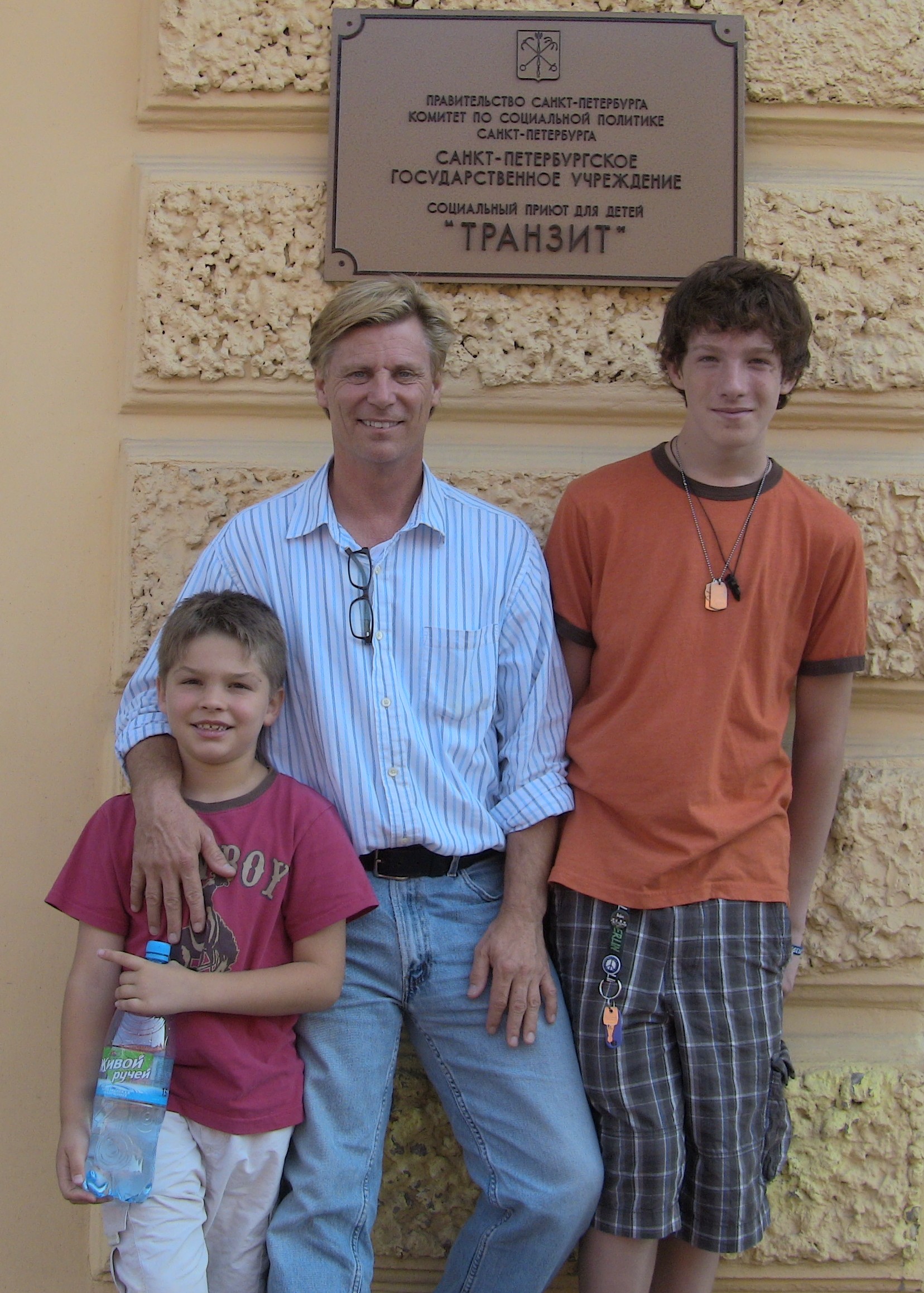 The Eagle has indeed landed!  We have arrived in St. Petersburg, Russia.  We are staying at a hostel.  The experience, though a bit rough, is making me feel like a kid again.  Bunk beds and communal living… perfect for the whole Russian experience. The kids are loving it.  The people here were very guarded when we first checked in but now the staff and boarders are like a second family.   Have met so many cool people… Photographers, artists, travelers, some young girls in their 20's who came from Belzarus to St. Petersburg to see Jared Leto's band, "60 Seconds to Mars" and an array of other interesting characters.    Another cool thing… it's White Nights in St. Petersburg… so it gets dark about 1 am and gets light around 4 am.  Very cool!
But the dream come true is our work here.  We are thrilled to be working at Transit, a remarkable organization.  It is an orphanage that takes in homeless kids who have run away to the big city, and helps to place them in homes.  As you can probably imagine, it took about ten minutes for the kids and I to fall in love with each and everyone of them.  Daniel, my big pal, came up to me immediately and grabbed my hand (and my heart) and hasn't let go.  He and his twin, Igor, are two amazing 7 year olds.  The thought of heading to our next city and saying good bye to these guys is excruciating.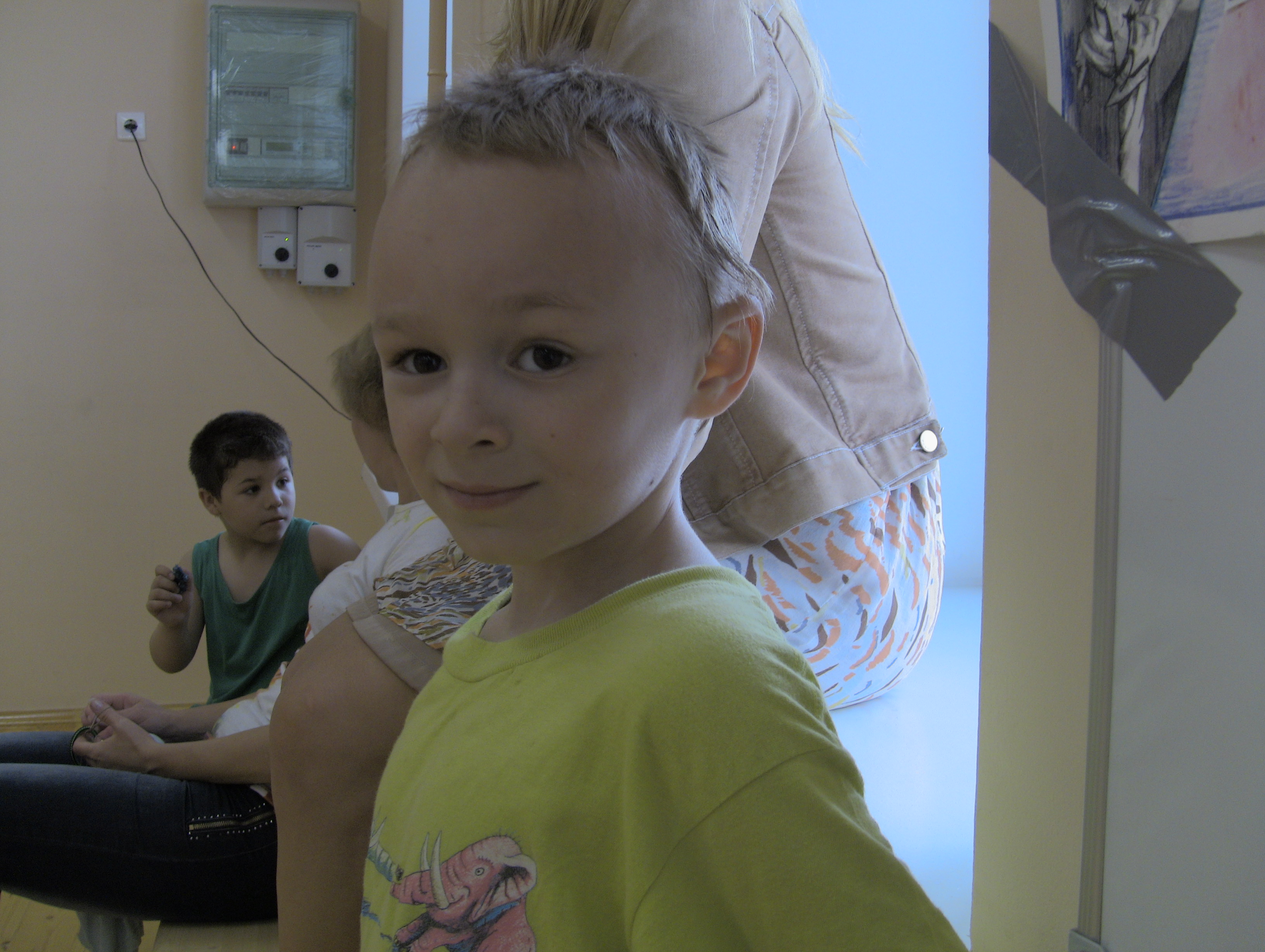 Each child has a story and has been through so much, but the beauty is that they all have incredible spirits and have so much fun at Transit. We have been doing gymnastics, playing ping pong, watching videos, playing games.  On Monday, I'm going to teach an acting class with the kids, doing improv and theater games.  I think they are excited about it.
The staff has been wonderful.  These kids at Transit are so lucky to have these genuinely kind people in their lives, who are truly concerned for them and treat them with love and respect.  All of you out there, hug a kid today, and give them some love and encouragement.  And let them know that they are valuable and important.  I'm giving the hugs out here in St. Pete…
And again, to all of you who have supported our project, my gratitude is immeasurable.   More to follow…