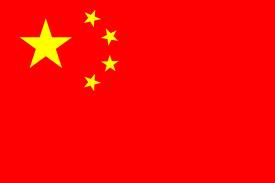 1.  I haven't a clue what anyone is saying when they speak Chinese. I mean not a clue….
2.  Real Chinese food is awesome…. but Mystery Meat is not exclusive to Moscow, Russia.  It's available here too!!!  I'm starting to feel like it might be available globally… Yikes.
3.  Charlotte, NC  is not the most humid place on earth.
4.  Ice Cream tastes good in any country.
5.  There are people on the planet who care deeply and are dedicating their lives to helping others.   So inspiring.
6.  My heart has exploded with love in a small village on the outskirts of Beijing.  I'm so lucky to experience it with these amazing kids.  Nothing is better than being greeted each morning with smiles and open arms.
7.  My sons are compassionate, caring boys and I'm really proud of how gentle and kind they are with kids less fortunate.  Rock on, Lewis Boys!
8.  I cannot lie, I miss climate control.  Alot.
9.  Clubbed feet can be fixed in infants and toddlers by putting them in casts and helping them to re-form their feet… then cutting the achilles tendon and then wearing braces.  These lucky kids who are being helped here.  They're given the gift of being able to walk.  Bravo to Dr. Joyce, Robin and Dr. Steve!   Three real life heroes!
10.  The old people in the village have so much character in their faces and so much soul in their smiles.  I only wish I could speak their language and hear their stories.  Want to just get off my bike and hug them all. Such amazing people.
11.  Los Angeles does not have a patent on smog and/or poor air quality or traffic.  Trust me.
12.  China is booming!   Things are happening here.  In fact, so much so, that they are trying to slow down the boom so it doesn't escalate too fast.